There are certain things that you can't deny in this world: the Earth is round, gravity exists, our bodies are made mostly of water, and so on and so forth. There is an immense amount of scientific evidence that has proven time and time again that these things do in fact exist. So much so that we now don't have to question whether or not jumping off a building will lead to our death. Why? – because it's an unmistakable FACT.
As a man there is one fact that you may not have been taught in the classroom or watched on Discovery, and despite how hard you try you still know that at the core of your very being it is true: Steve McQueen is better than you.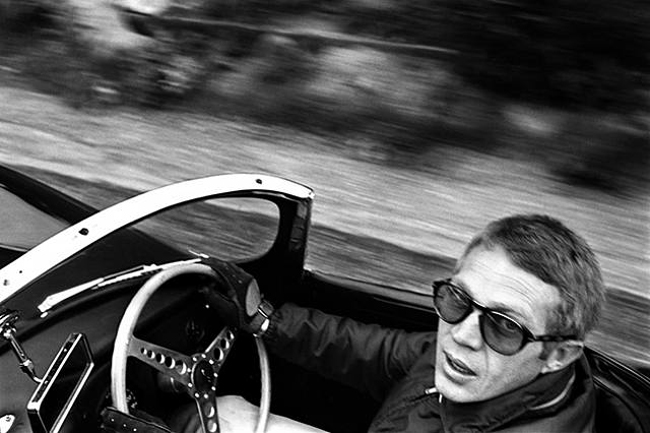 To say that Steve McQueen was a "man's man" is a gross understatement. Steve McQueen was, and still is, the embodiment of all that is man. It's as if Jesus came down from the high heavens, impregnated 17 Swedish models at the same time and the models, along with a pack of feral wolves and Hell Angel's, raised McQueen in the Black Forest where he soon became the official representative of everything that is man.
Don't believe this? Well, then you're probably a woman. McQueen embodies the essence of the SOCIETY renaissance man, that's why we have put together some empirical evidence highlighting the lack of flaws he had.

FACT: Steve McQueen could beat the shit out of you, and even if you somehow got a lucky blow in and knocked him to the ground he'd still win. How you may ask? Because McQueen was a real man and he carried a handgun on him at all times. McQueen – 1, You – 0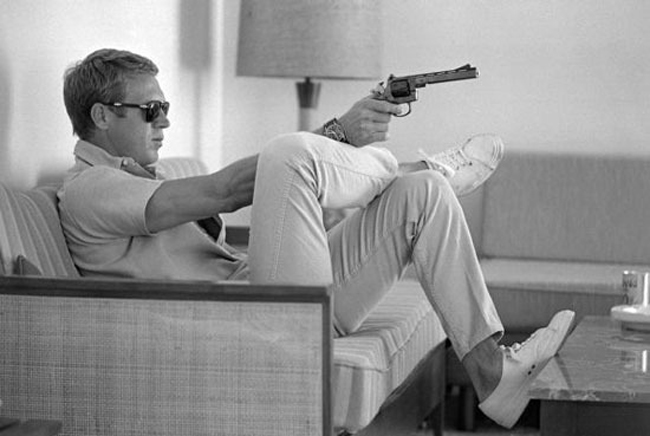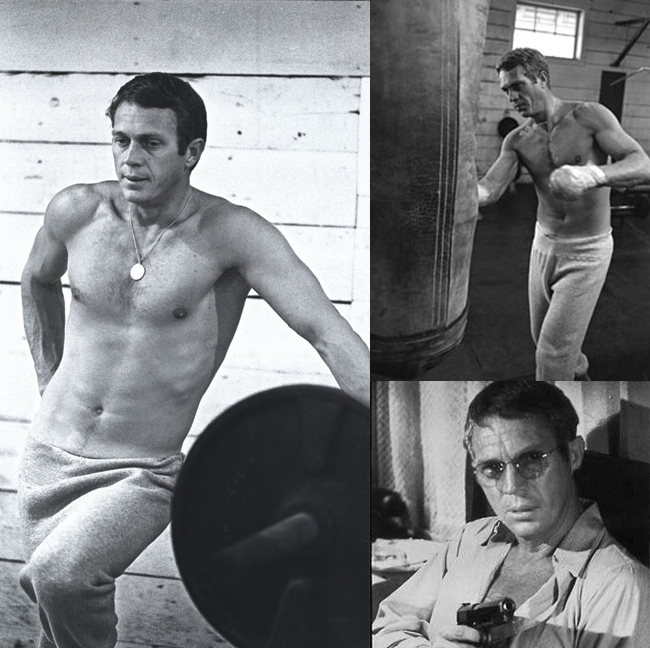 FACT: McQueen could have stolen your longtime girlfriend away from you just by showing her his car collection. Here's a short list of the exotic sports cars the legend himself drove: Porsche 917, Porsche 908, Ferrari 512, 1963 Ferrari 250 Lusso Berlinetta, Jaguar D-Type XKSS (Right-Hand Drive), and a Porsche 356 Speedster. Good luck trying to trump that collection, loser.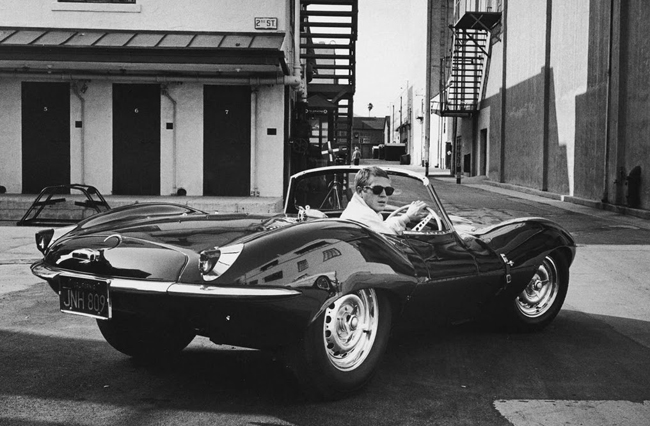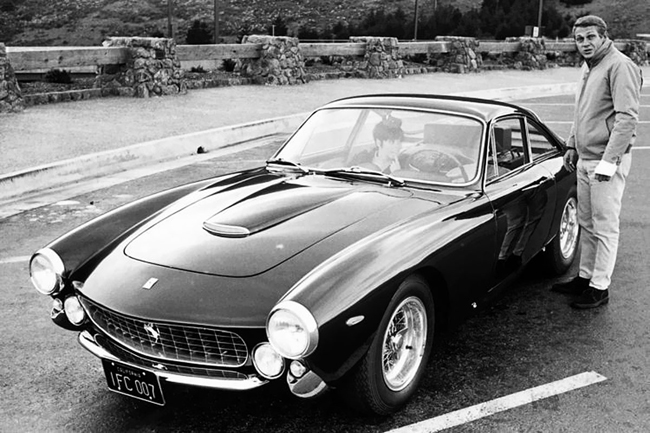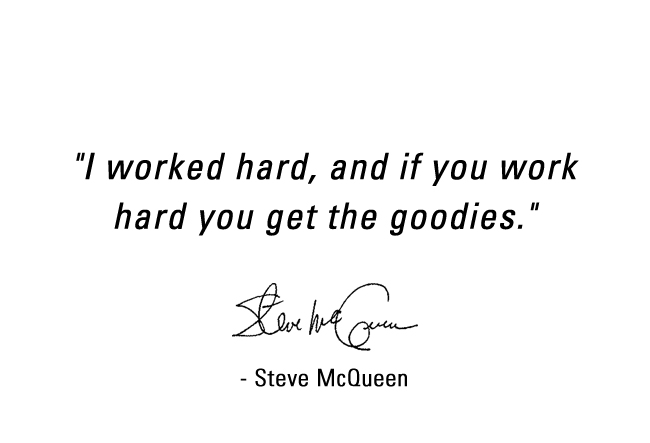 FACT: Steve McQueen has been nominated for more Academy Awards than you've been nominated for. If you aren't familiar with McQueen's films take a break from reading this and watch "The Great Escape" and "Bullitt" – you're welcome.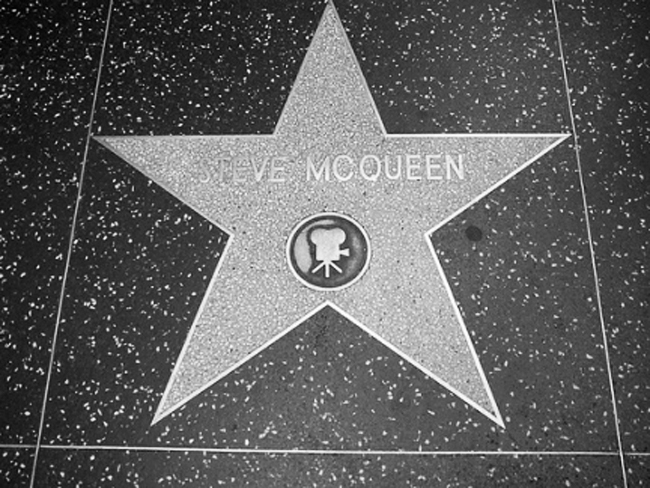 FACT: Steve McQueen is the original rebel. When McQueen served in the Marines he was promoted and demoted not once, not twice, but seven times. He smoked, drank, rode motorcycles, and would have corrupted your little sister. You're as rebellious as a Catholic nun compared to McQueen.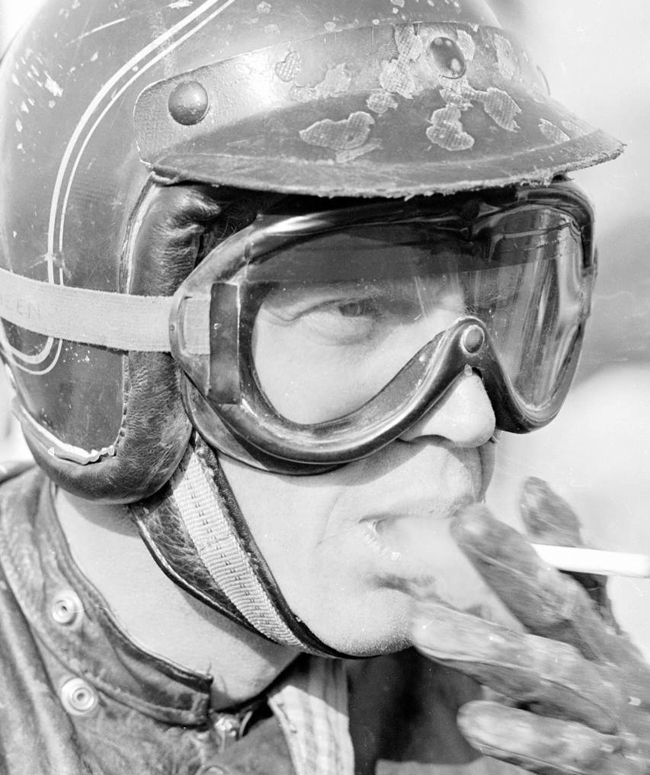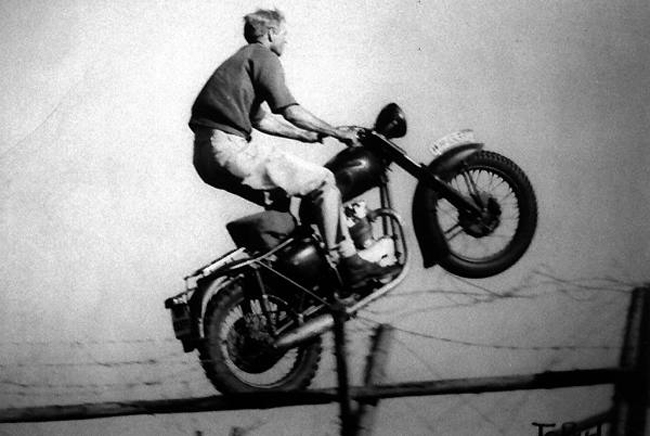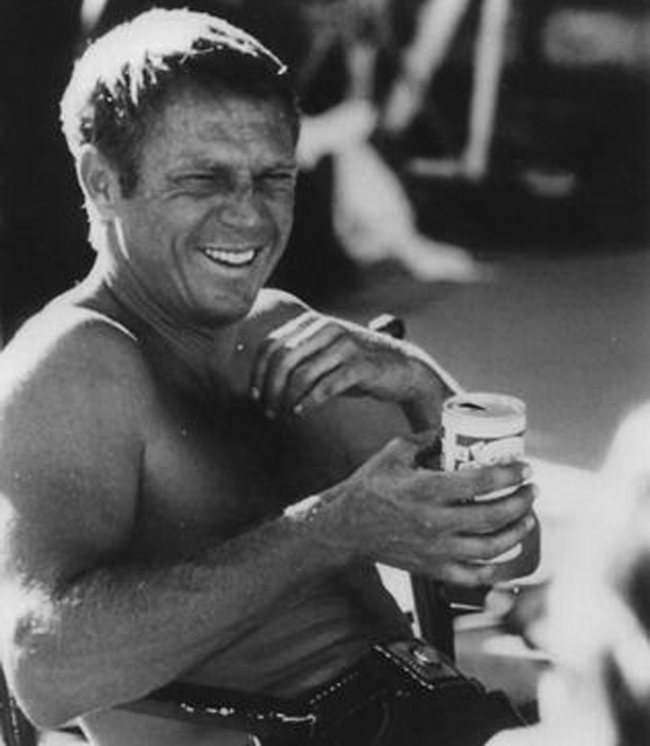 FACT: Steve McQueen was on President Nixon's "enemies list." When McQueen found out he had been added to the "list" he didn't run and hide, he stuck it to the man by flying a massive American flag outside his house in protest. In your face stupid Nixon.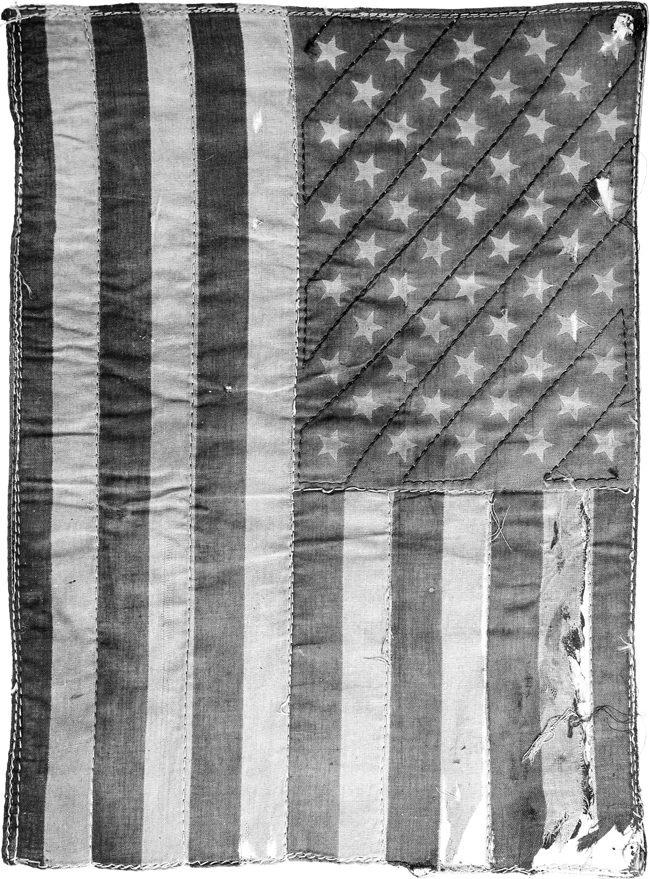 FACT: McQueen is in the Motorcycle Hall of Fame. What else needs to be said? … Being inducted into the moto hall of fame is the epitome of being a man, that and sleeping with a Victoria's secret model while wrestling a grizzly bear.

FACT: Steve McQueen is more stylish than you. The man could pull off wearing a t-shirt and jeans while riding a vintage moto through the desert, and then throw on a sharp suit before an evening drive in his Ferrari, all the while looking like James Dean and Karlie Kloss's love child.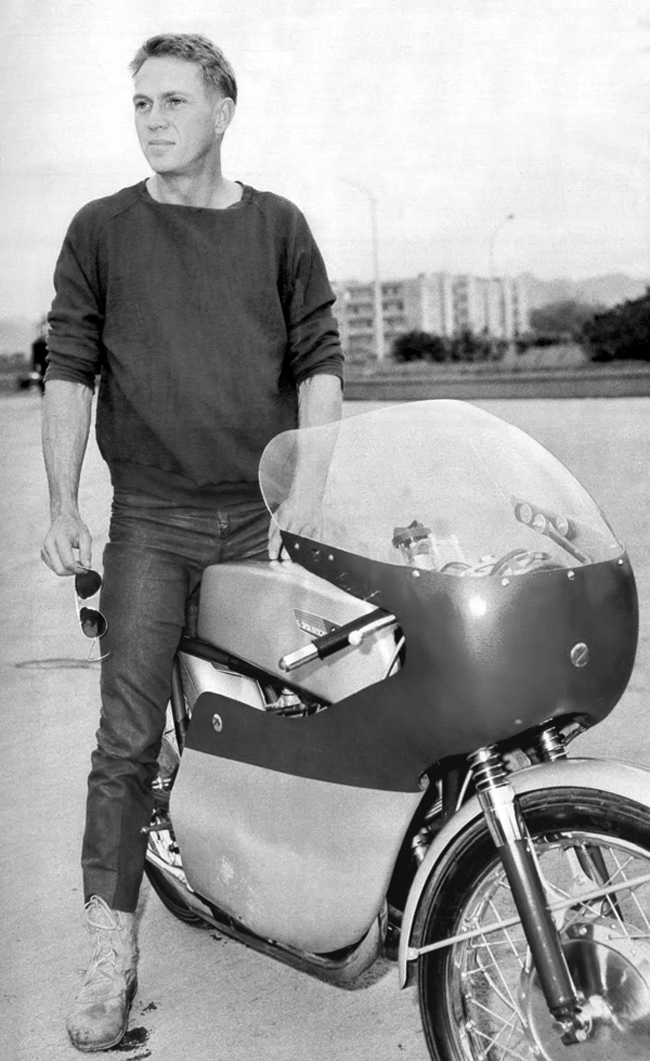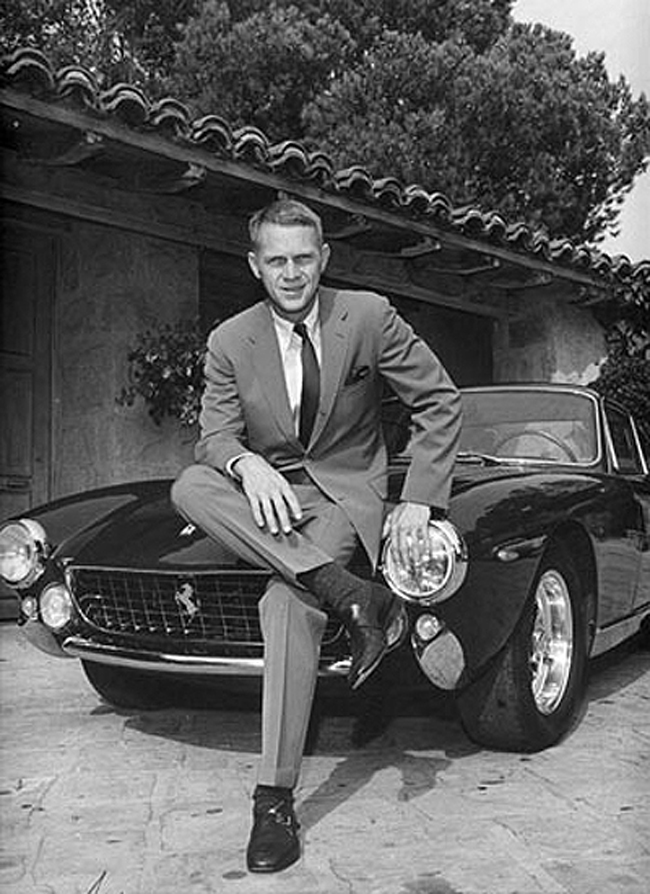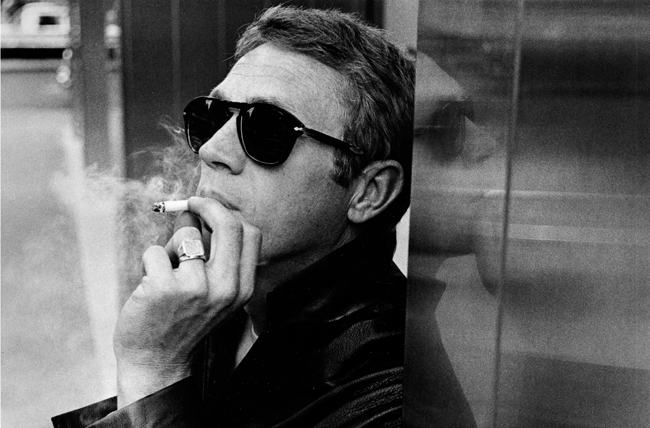 FACT: Steve McQueen didn't give two shits about what anyone thought. The man is still, and forever will be, a legend because he did what all of us as men desire: he did whatever he wanted to do all the time.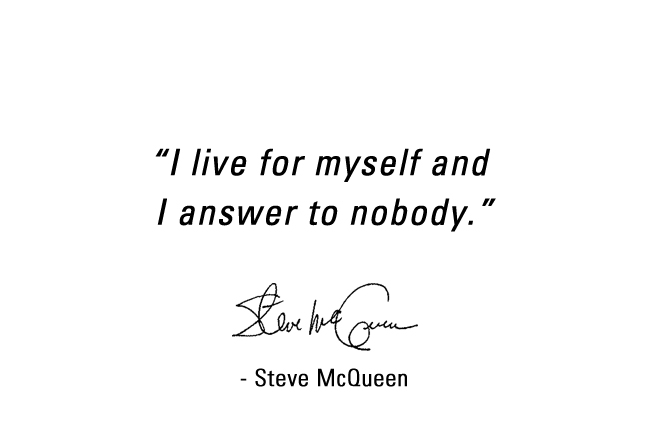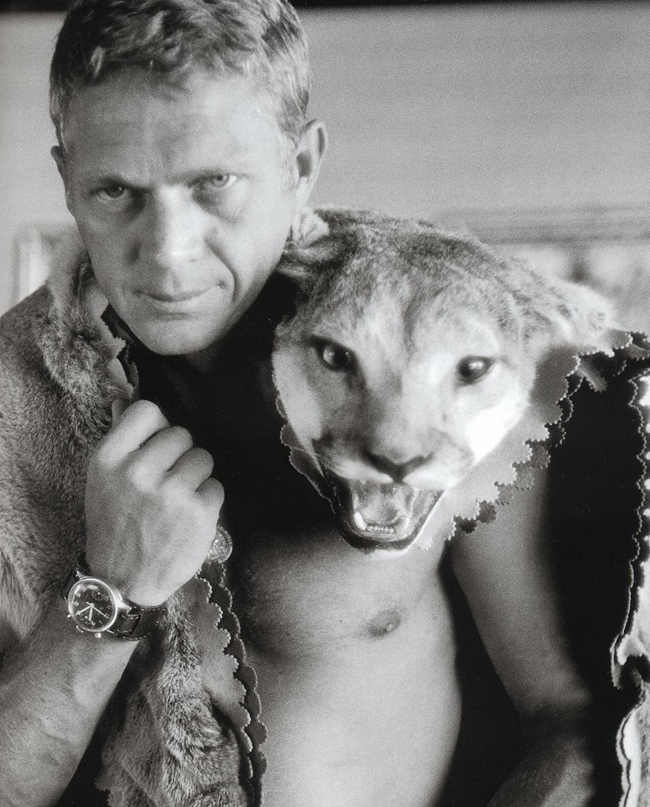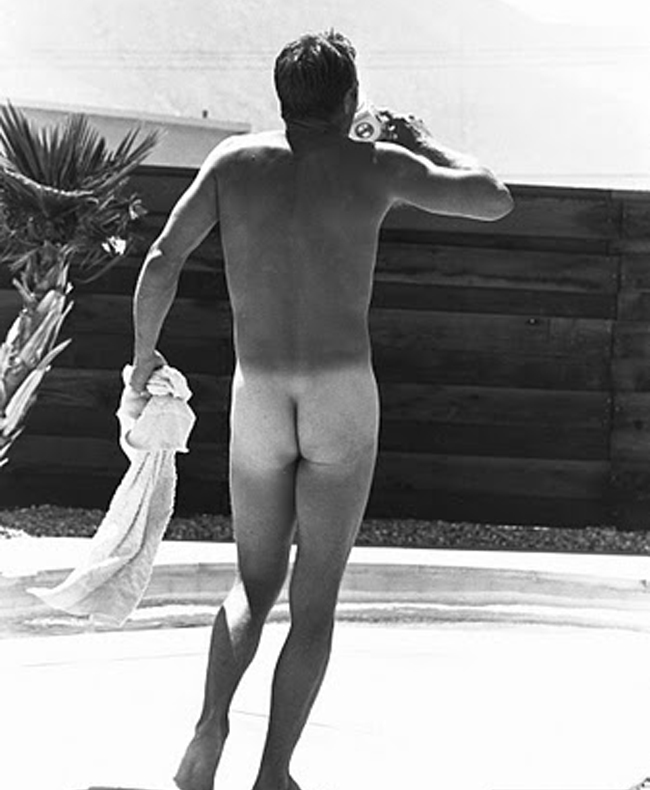 RIP Steve McQueen – they don't make 'em like they used to.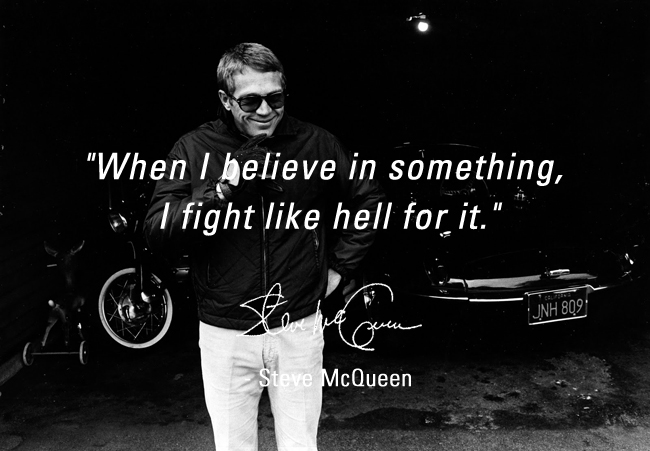 SOCIETY Clothing is a California based design collective that aims to bring a casual fashion alternative to the "modern renaissance lifestyle." Welcome to the Society of the Sun, the Society of Change – stand up and make your mark.